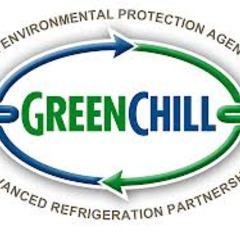 Carnot Refrigeration, based in Quebec, Canada, a manufacturer of environmentally friendly refrigeration system, recently joined EPA's GreenChill Partnership, a program where EPA works with food retailers to reduce refrigerant emissions and decrease those emissions' impact on the ozone layer and climate change. Food retailers, refrigeration system manufacturers, and manufacturers of retrofit chemicals and secondary fluidsparticipate in it.
Carnot is the first Canadian manufacturer to join the program; a company news release said Carnot took the step after working with GreenChill to certify the first U.S. CO2-transcritical supermarket refrigerant system at a supermarket located in Turner, Maine, that earned GreenChill's 2013 Best of the Best award. "This is the beginning of a partnership that is going to help us reduce harmful refrigerant emissions, protect the ozone layer, cut costs for supermarkets and consumers, and protect our health and the environment," said Tom Land, EPA's GreenChill manager in the Office of Atmospheric Programs' Stratospheric Protection Division.
"Carnot Refrigeration is thrilled to join EPA's cutting-edge GreenChill Partnership. CO2 refrigeration is the future. We hope that this partnership will help supermarkets understand that there are huge opportunities to be an early adopter of these new technologies, either for new or existing stores," added Simon Bérubé, vice president of strategic development for Carnot Refrigeration.