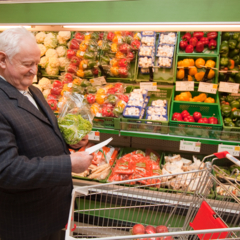 A new urban supermarket with the technology Carnot Refrigeration opened in Montreal last March. The system transcritique 100 % must be installed so as to answer numerous standards.
Indeed, LEED and situated at the ground floor of a building of residence for elderly, the supermarket could not be source of noise, smell or inconveniences for this fragile public. This project was complex all the more as the access to the roof was made difficult by the number of floors and flats to cross. The Carnot Refrigeration team non-only took up the challenge but surpassed it.
For one of first one time to the world, the system of refrigeration and heat recovery came along with a system of air-conditioned inside the mechanical room.