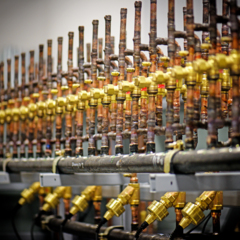 After being put aside for more than 80 years, CO2 is back in the Northern Hemisphere, and is in most applications that require Freon.
In this conference, you will have the opportunity to understand the undeniable advantages of this new alternative, in this case in a refrigerated warehouse.
Cost of acquisition and operations, reduced energy consumption, equipment safety and environmental protection, these are all benefits we will cover in detail in our presentation.
You have everything to gain by coming to familiarize yourself with this new option now available on the market!